California Cubicles
We are a dedicated group of professionals focused on providing the best product available in the market along with the best possible service to our clients, this including; initial consultation, design, sale, delivery and installation.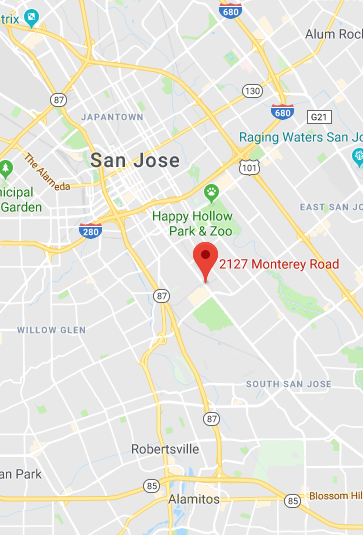 Our Commitment :
Our commitment starts from the first point of contact, which is usually at the time that one of our representatives receives your phone call or e-mail. In order to begin our assessment and determine your needs; we will begin by asking three brief questions: 1). What kind of cubicles are you looking for? 2). How many units are needed? and 3). What measurements do you need? By answering these three questions we can immediately assess your situation and cater to your needs. If needed, we will contact one of our local associate companies to help us find exactly what you need; meanwhile saving you time and the hassle of dealing with other carriers and/or companies. At CCF OFFICE we believe that your time is valuable, for this reason we take care of the searching process for you and contact you with a response in less than 24 hours.
We offer free consultations at any of our Bay Area offices or better yet we can come directly to the job site. During this initial consultation we take full measurements of the space and perform a complete visual assessment on the location where the cubicles are to be installed. We use the most updated software to create our graphic designs for your space in 2 and 3 dimensional views. This way you can see for yourself the outcome of your office after being furnished by us CCF Office. We help save time and money in the long run.
We have a wide variety of makes and models such as: Teknion, Herman Miller, Steel Case, KI, Inscape, Hon, etc, and sizes like 4X2, 4X3, 4X4, 5X5, 6X6, 7X7, 8X8's .
We can help you furnish your entire office in just one stop! Not only do we offer cubicles, we also offer a wide variety of office furniture such as; office partitions, reception desks, conference tables, round tables, telemarketing workstations, office chairs, conference chairs, side chairs, guest chairs, filing cabinets, storage cabinets, private offices, executive desks, free-standing desks, whiteboards, tech benches, training tables, etc.
We have proudly served a great number of happy and satisfied clients, for this reason we are sure that you will not regret doing business with us. References are given upon request, please feel free to contact us and we will provide you with a list of these. Our clients will be more than happy to show you our work as well as answer any questions you may have regarding our services.
Thank you for your time in reading this, and we hope to furnish you office space soon!! Contact us for your FREE consultation today!!!!